News
[Annual Symposium] The 6th Annual Symposium for UHPB was successfully held
Sep.26.2018
On September 22-23, the 6th Annual Symposium for UHPB culminated in success.
The Annual Symposium for UHPB brings together the liveliest minds among undergraduates in School of Life Sciences to present, question, and discuss their researches and ideas. The symposium also features distinguished speakers from various fields in biology. This year we were honored to welcome Dr. Jeff W. Lichtman from Harvard University and Dr. Helen H. Hobbs from UT Southwestern Medical Center to be our keynote speakers. What's more, outstanding undergraduates and teachers from Tsinghua University, Beijing Normal University, Fudan University, and the Chinese University of Hong Kong also took part in the Annual Symposium.
The first keynote speaker, Professor Jeff Lichtman, the Jeremy R. Knowles Professor of Molecular and Cellular Biology at Harvard University, a member of the National Academy of Sciences, gave a special report entitled "Brain Connectomics." In his report, Professor Jeff Lichtman highlighted several key innovations developed by his lab for the study of brain-connected omics, including Brainbow, which can label multiple types of neurons in the same tissue, and automatic SEM technology that can establish a high-throughput brain connection group. Professor Jeff Lichtman also pointed out that connected omics can help us better understand how the nervous system makes appropriate adjustments based on external stimuli.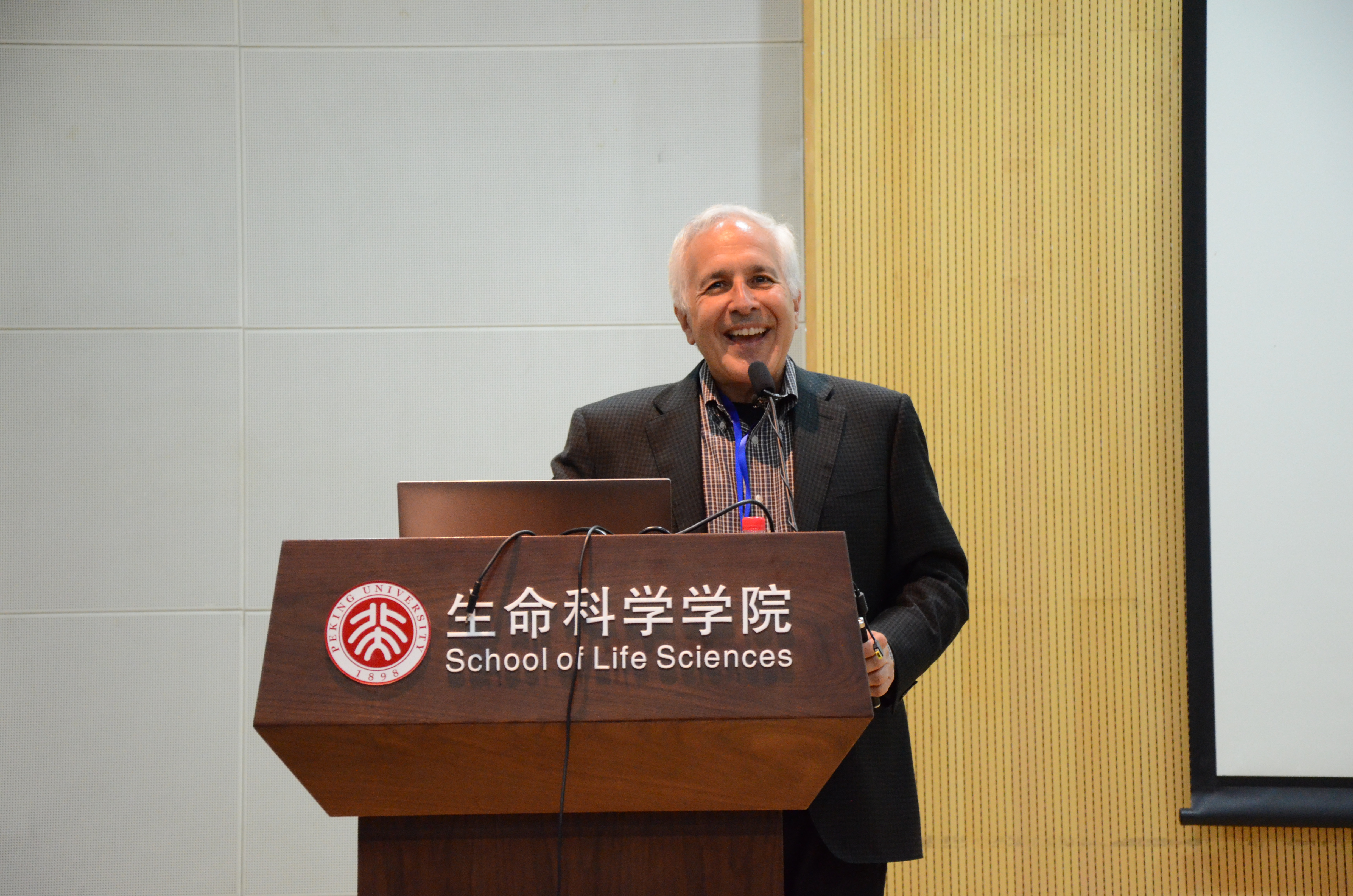 Professor Jeff Lichtman was giving a report
Professor Helen Hobbs, a Howard Hughes Medical Institute investigator, a member of the National Academy of Sciences, gave a report entitled "Genetic Approaches for Therapeutic Target Identification in Atherosclerosis and Fatty Liver Disease". Her team has long been committed to finding target genes associated with aberrant lipid metabolism diseases through human genetics. In the report, she mainly introduced their latest findings in two major diseases, coronary atherosclerosis and fatty liver.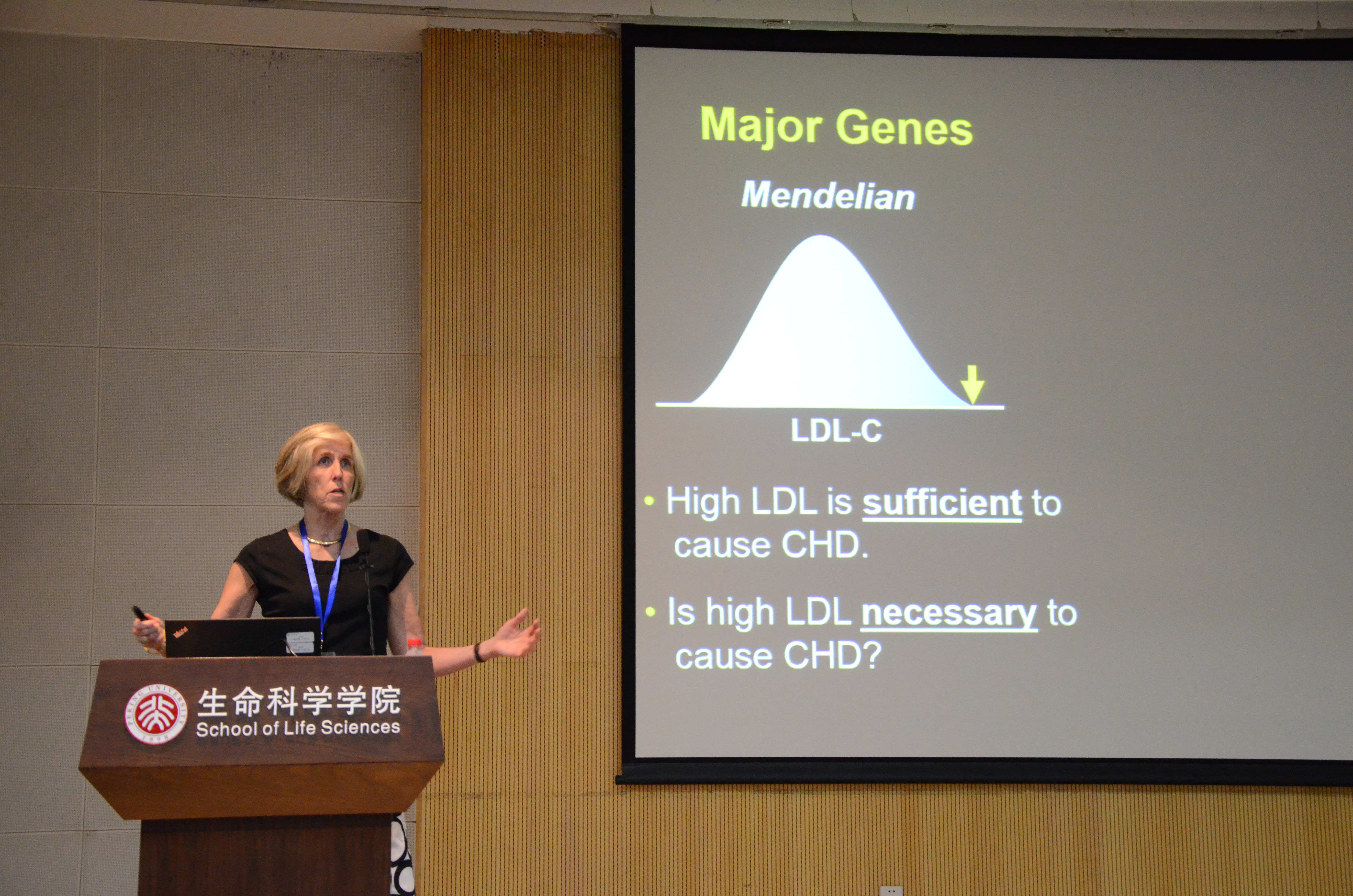 Professor Helen Hobbs was giving a report
Some students also gave brilliant and impressive presentations sharing their exciting findings in scientific research. The research fields were very diverse, from the connection of the olfactory receptor pathway in Drosophila to new drugs for leukemia chemotherapy. In the poster sessions, undergraduates from UHPB and Fudan University introduced their work to the audience fervently. Everyone communicated with others with great enthusiasm and curiosity.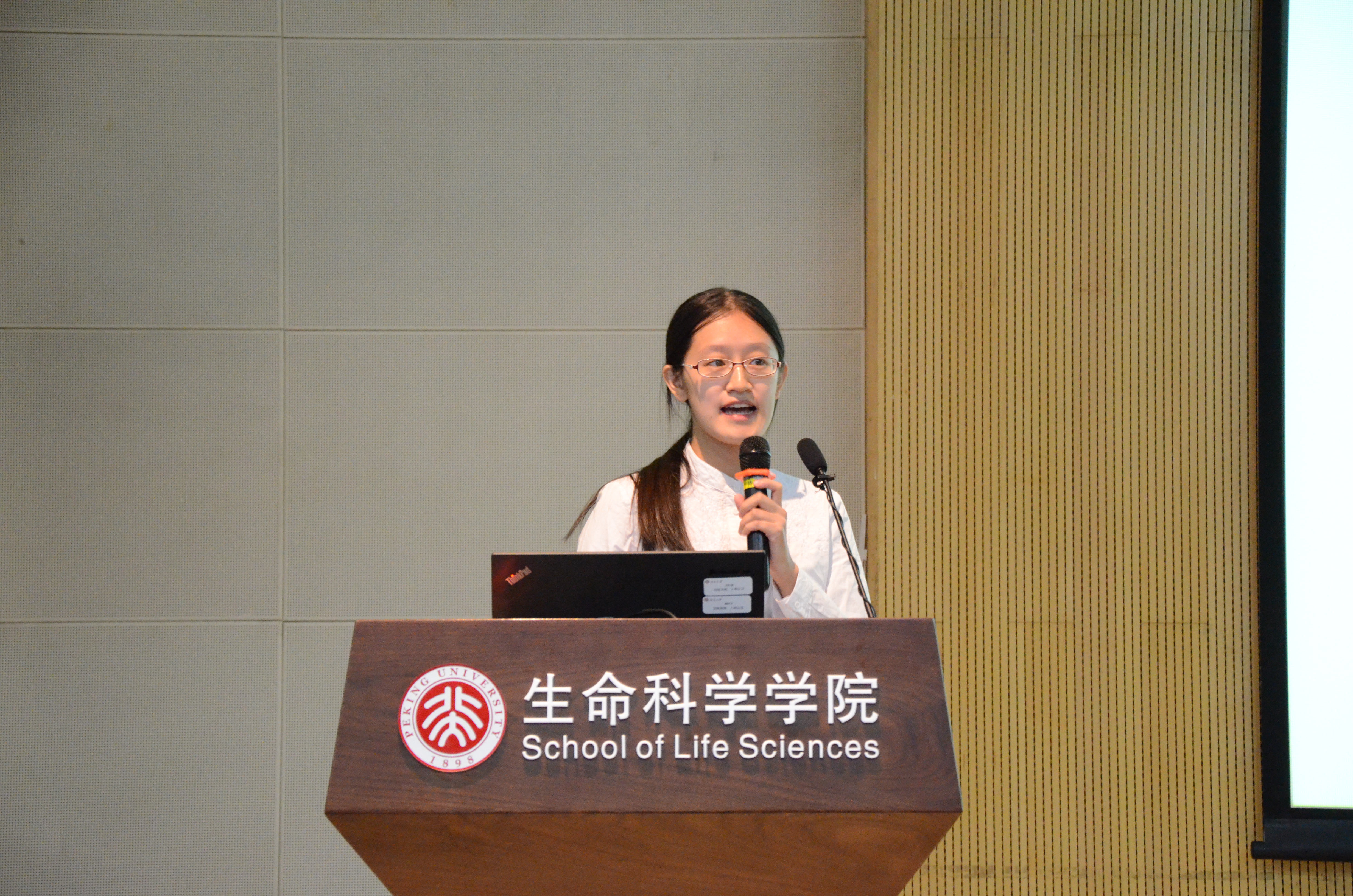 Jiali Duan was giving an oral presentation
At the end of the symposium, the guests presented awards to the students who had done good jobs on oral reports and posters. In the summary session, Professor Chenjian Li commented on the students' performance, and encouraged them to continue learning from the scientific exploration. Both Professor Jeff Lichtman and Professor Helen Hobbs gave constructive suggestions on ways to present scientific works and do research. Dr. Yulong Li, the class teacher of UHPB, expressed his gratitude to the preparatory group for their enormous amount of work and participation.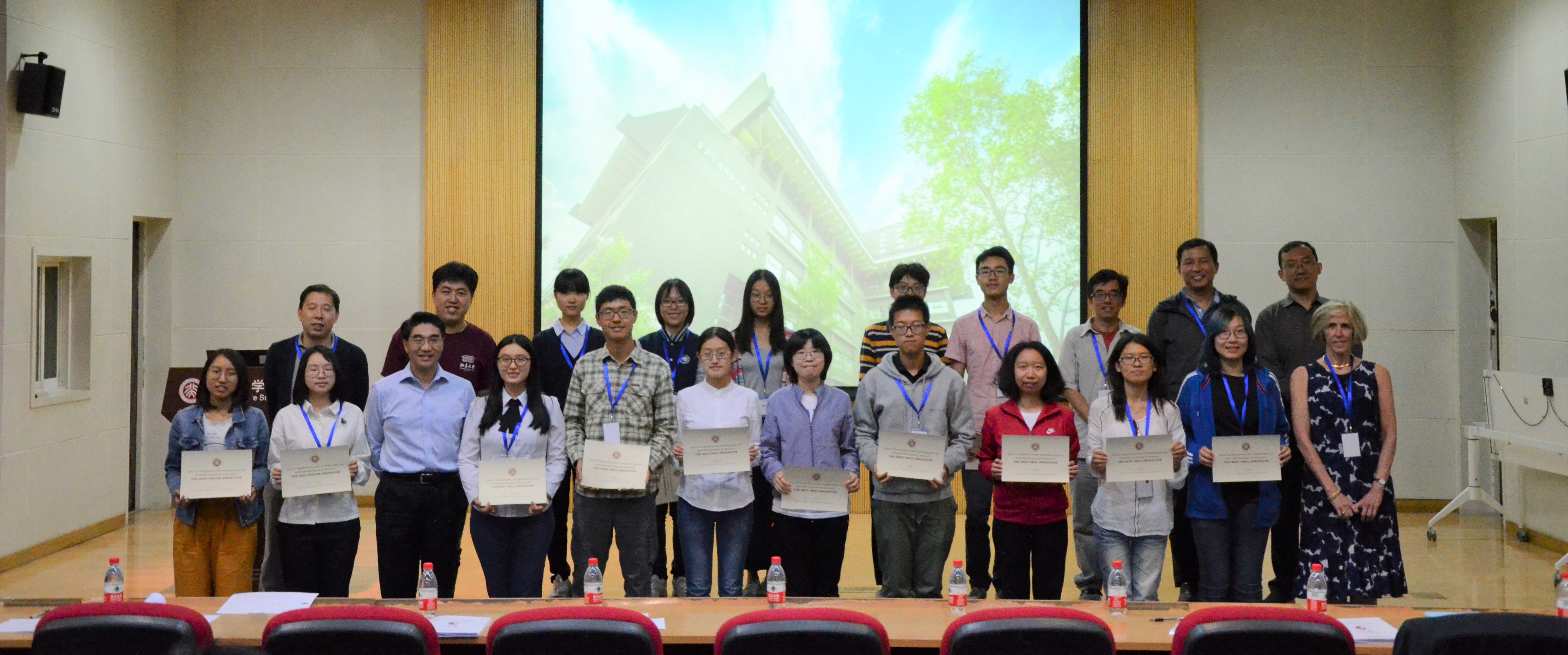 Award Ceremony for Best Oral Presentations and Posters
The two-day annual symposium was completely run by undergraduate students from UHPB. Everyone learned a lot from this important event. Hope these young people can continue working hard and go further on the way of science.
A group photo for 2018 Annual Symposium